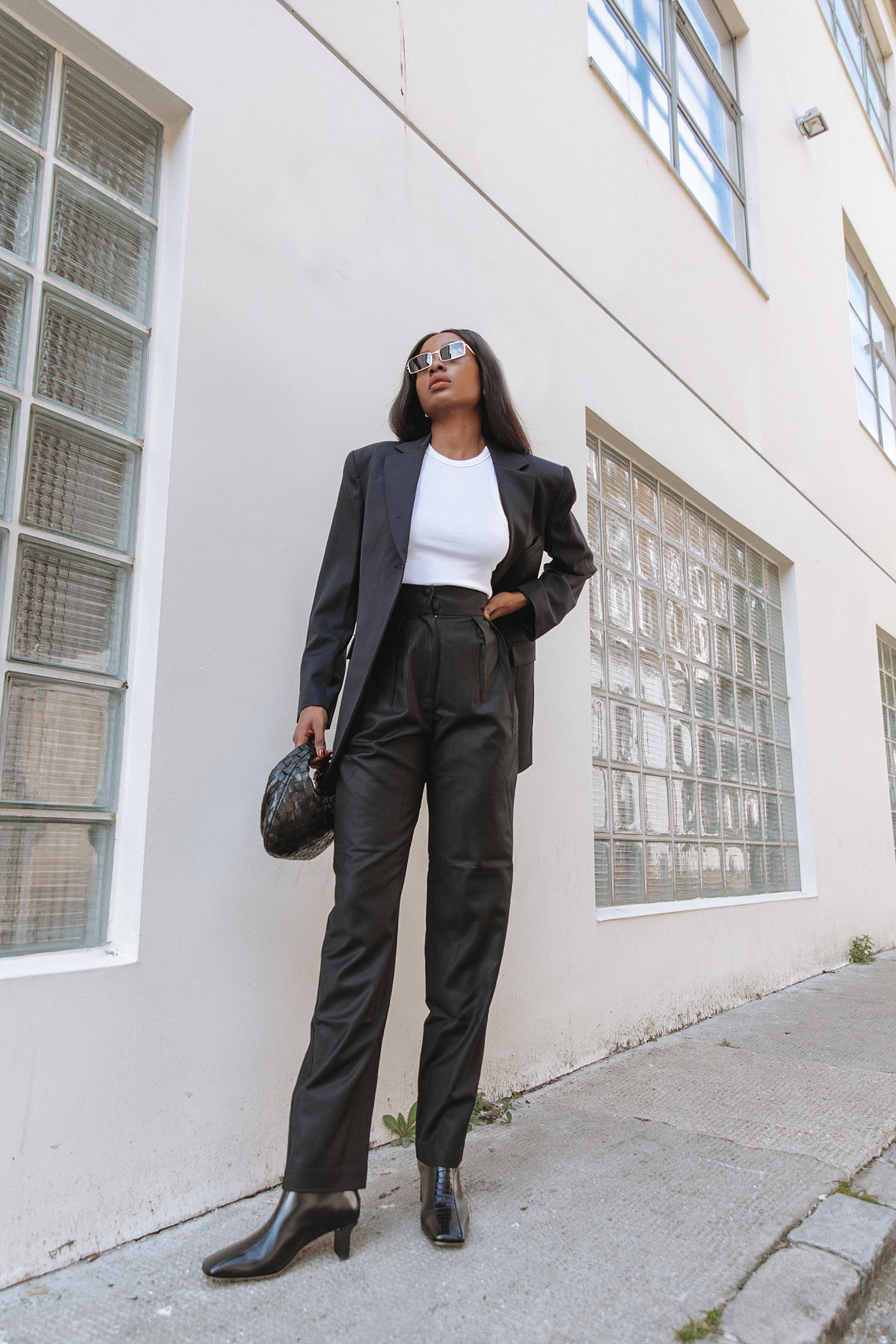 I am so happy that a lot of contemporary brands out there are making affordable, quality luxury suits. Finally, women also get suits that take trouser length into consideration, as well as the shape of a blazer. Personally, I like a synched look, ever since Balenciaga came out with their hourglass-shape blazers. It may not be for everyone but the fashion girls love it. Low Classic do a good job with their one-button blazer; the one I am wearing in these photos. It hugs the waist just enough but you are still comfortable in it. The high waist trousers by Materiel are so comfy but cover my long legs past my ankles, something I found hard to come by with high-street brands. While we still have good weather, a tank top suffices underneath a jacket but soon the long sleeve shirts and turtlenecks will become a staple under the blazers. Pair your look with low-heel boots like the ones from Aeyde and you won't have to worry about sore feet from walking around all day. That's, of course, if you are one of the few commuting to work during these unprecedented times.
SHOP THE LOOK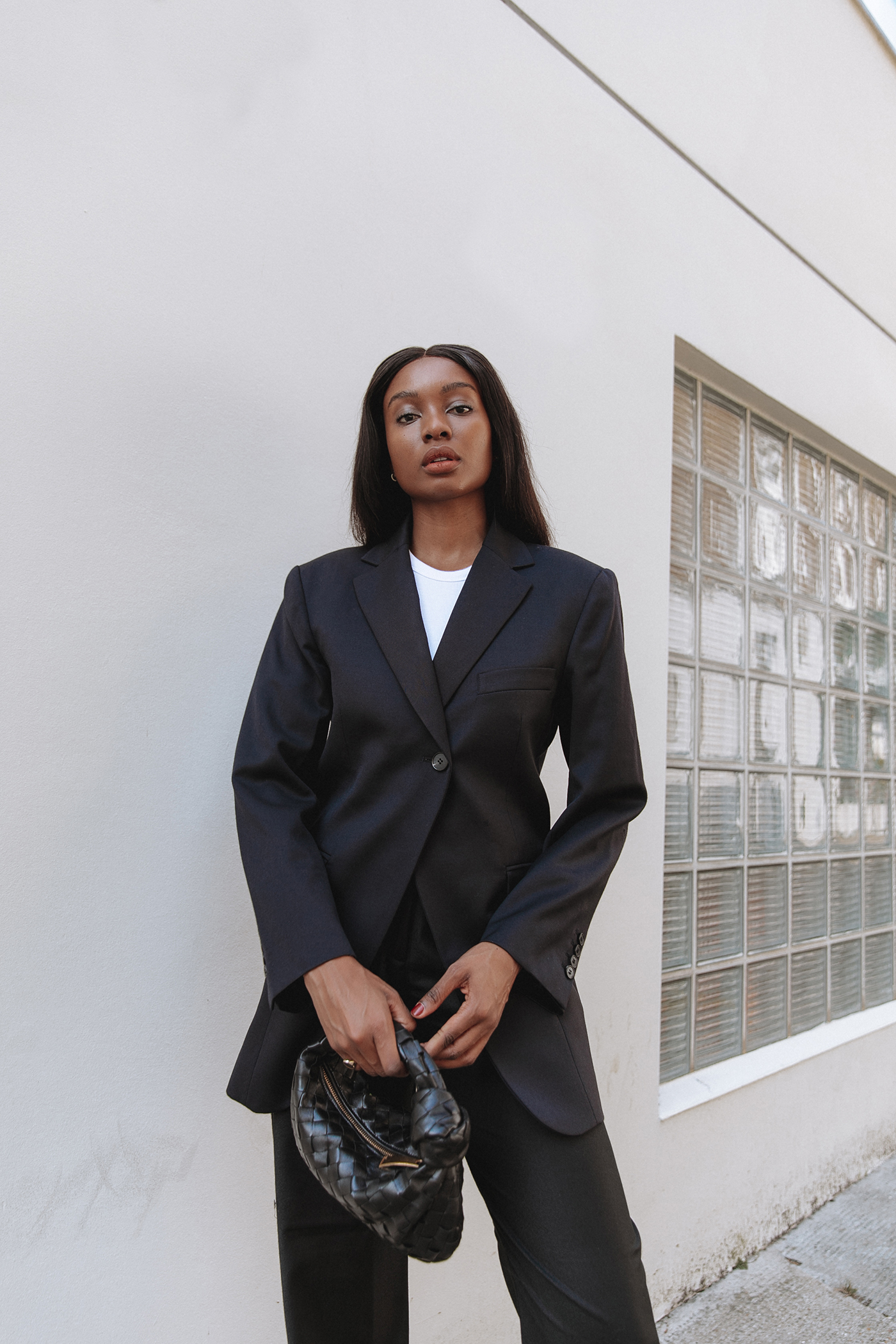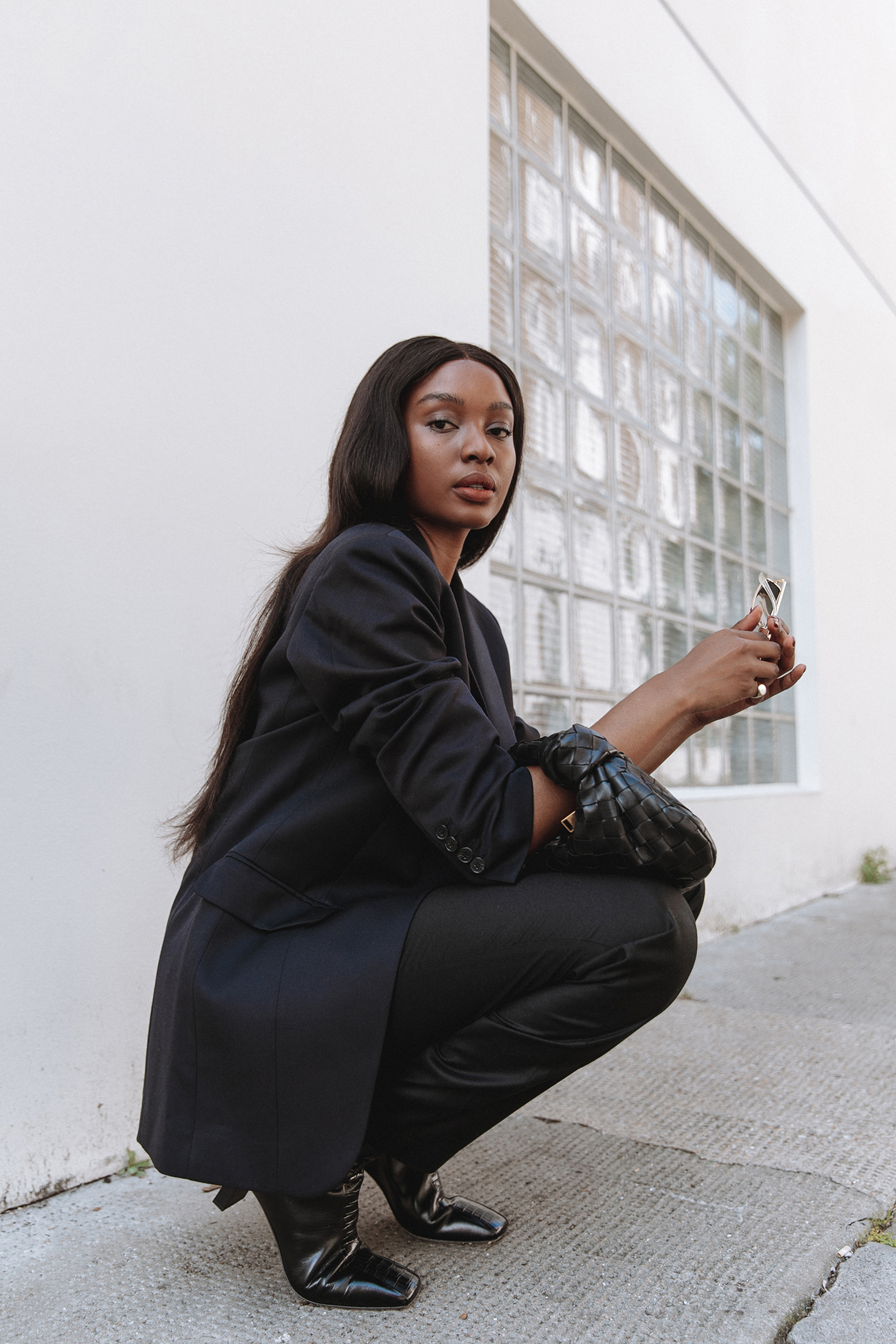 photos by Michaela Efford Photography
The post Suited & Booted appeared first on Bisous Natasha.